Haylou T33 True Wireless Bluetooth Headset is equipped with 12mm drivers for precise control of every detail of sound.
AAC audio decoding technology supports higher resolutions while increasing resource compression to capture every detail of hi-fi sound.
Users only need to double-tap the left headset to activate the "special" mode and the sound from the video or game will be consistent and more accurate. The sensitive touch sensor responds instantly to every touch.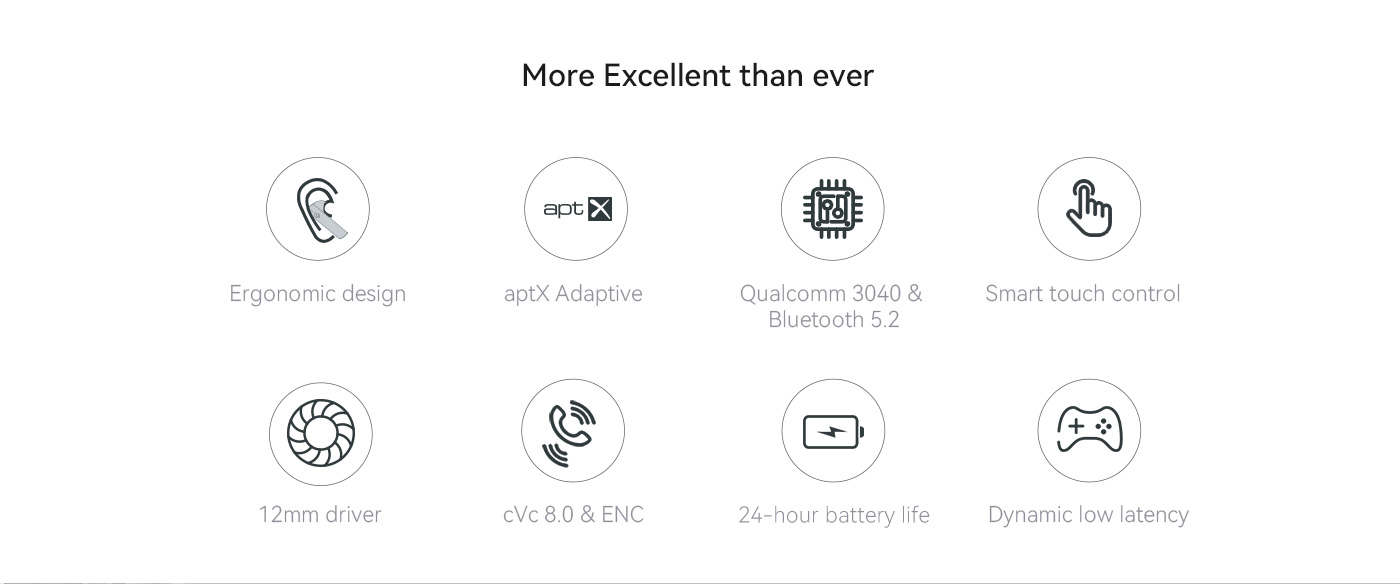 The high speed connection between the smartphone and the headphones is provided by the Qualcomm QCC3040 chip and the new generation of Bluetooth 5.2.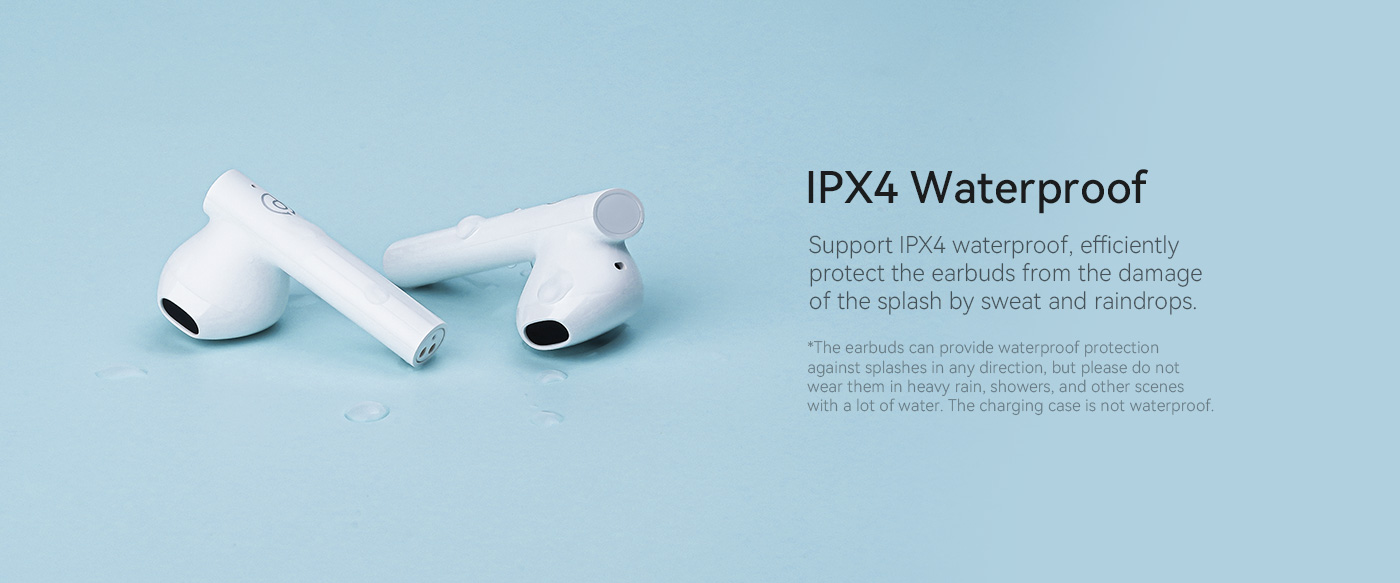 Easily switch between mono and stereo modes, and use headphones separately.
The compact design of the charging dock helps users easily store and carry the headset around them, and use it as a backup battery.
Haylou MoriPods T33 headphones have a built-in battery capacity and a 35 mAh and 310 mAh charging dock, respectively.