Wear longer, feel lighter
Snug around your neck and easy on the ears, Samsung LEVEL U2's light 41.5-gram design sits comfortably at your preferred angle. Together with the ergonomic ear tips, you can enjoy listening to more, for longer. The ultimate in comfort, whether you're home or out for a run.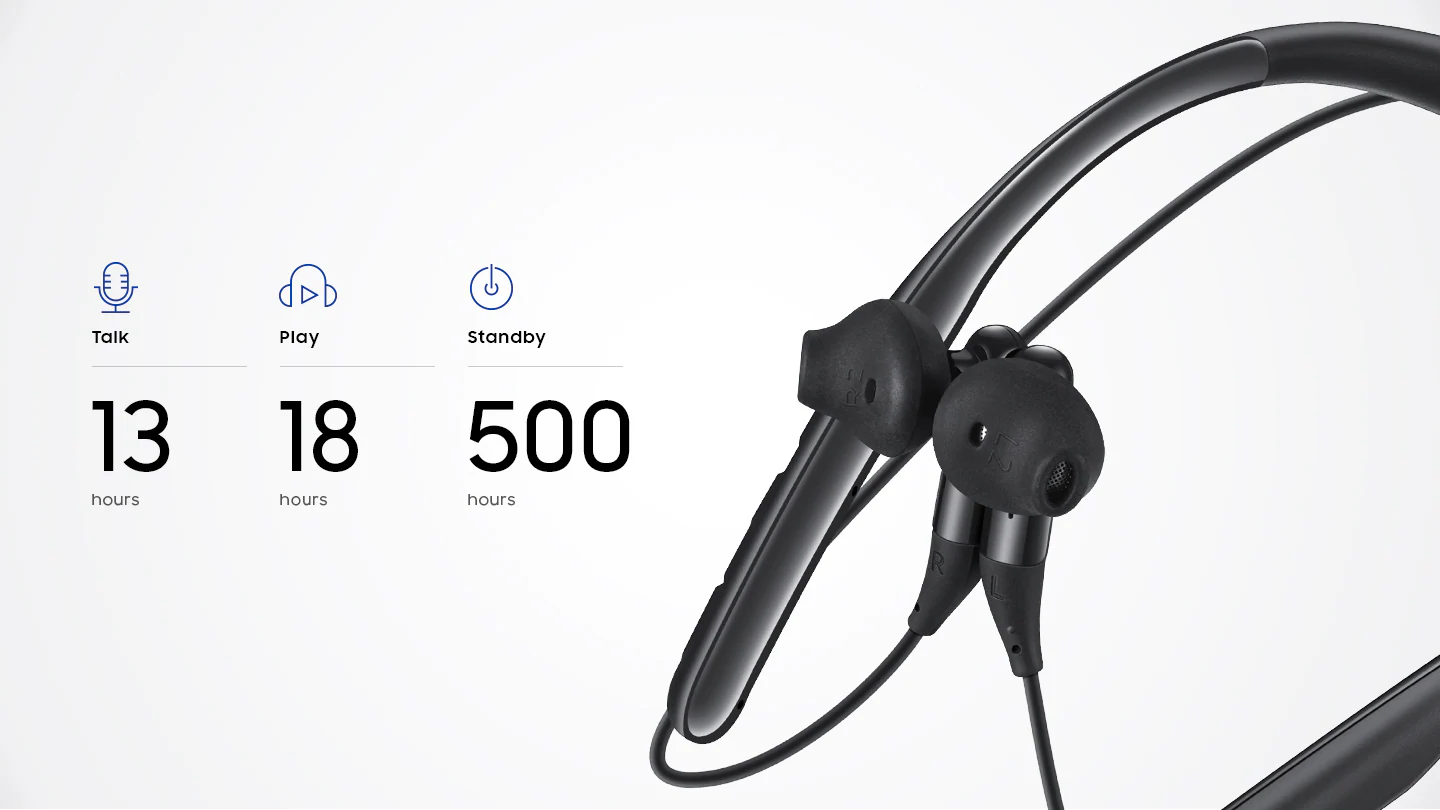 Powered for the day ahead
No need to worry about running out of juice — Samsung LEVEL U2's battery has enough power for how you use it. With up to 18 hours of battery life, you can call and talk to friends and family or listen to music, podcasts, and more throughout the day (or night).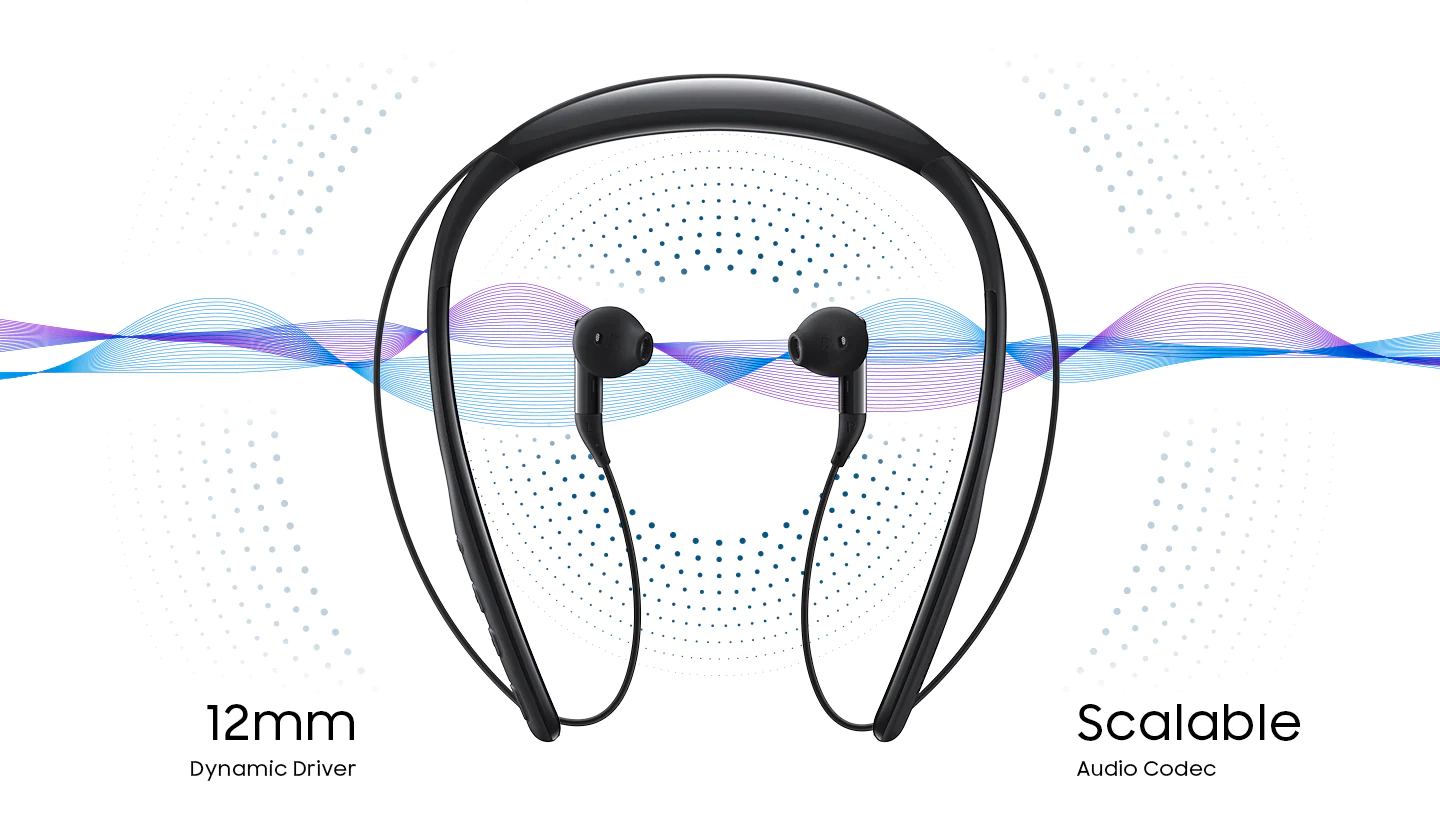 High-quality sound, seamless play
Hear your favorite tunes clearly without missing a beat. Samsung LEVEL U2's 12mm speaker unit delivers rich and balanced sound, all over a stable Bluetooth® connection. With Samsung's Scalable codec technology, it analyzes surrounding wireless to transmit optimal sound for seamless playback.